Shooters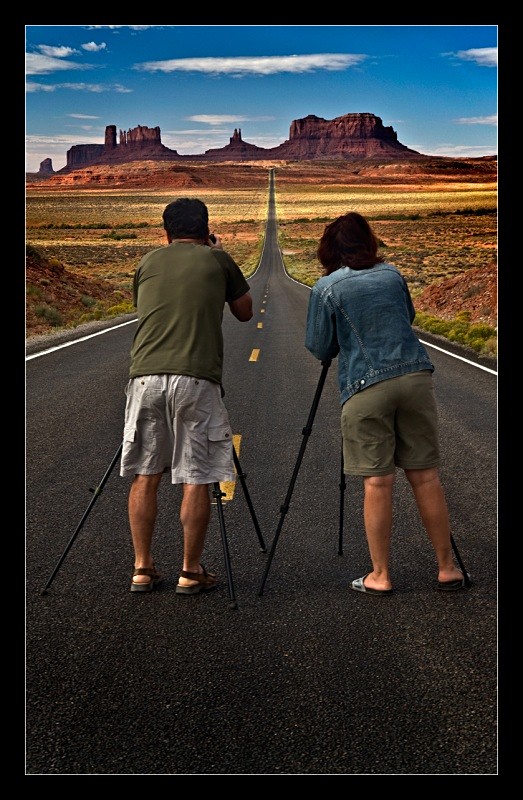 This is the location of a "classic" shot of the road into Monument Valley. A scene in the movie "Forest Gump" was filmed here.

People stop along this road from dawn until dusk to take what is essentially the same exact picture. I thought it might add something by shooting a European couple who were busy getting their own photos.
To purchase this image, just click
HERE
.