It's a Girl, My Lord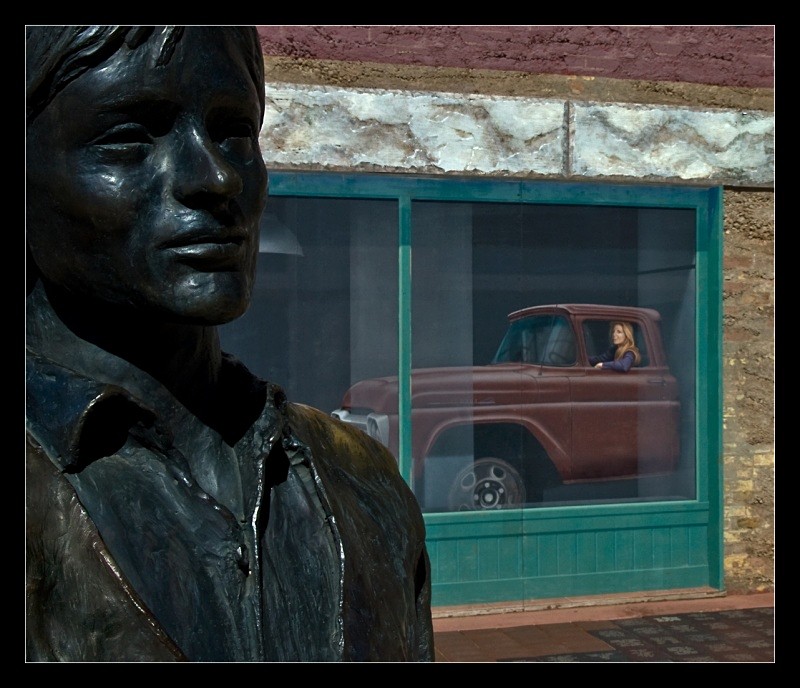 Taken on 'The Corner' in Winslow, Arizona that was immortalized in the Eagles' song "Take it Easy." An interesting thing is that the background wall is completely flat, with a mural creating the illusion of depth and reflection.
To purchase this image, just click
HERE
.