Welcome to my website. What you'll find here is a view of our world through a different pair of eyes. In many cases, my images may appear quite straightforward and familiar; but they are always, I hope, compelling. Others offer unique views of commonplace subjects, which I like to think of as being "hidden in plain sight." And some, like my Cliché Verre images, are completely abstract and subject to your own interpretation, while my 'Digital Distortion' portfolio offers a blend between reality and fantasy.

My goal is to create interesting, satisfying pictures which please both the eye and the soul, encouraging exploration and reflection.

There are more than four hundred images here, divided into fourteen portfolios roughly by subject. All you have to do is click on any of the thumbnails at the right, and you'll be whisked to that portfolio. I hope that you enjoy my pictures.


All artwork is protected by copyright. Please contact me if you are interested in obtaining the right to use my images.

All images and content ©1970-2017 Murray Bloom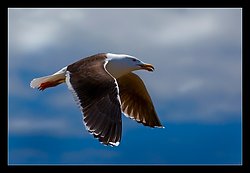 Gallery
Details
Spotting details is a large part of what makes photography so enjoyable for me. Finding a special angle or the 'perfect' crop can tell a story, share a vision, or create something entirely new.
Digital Distortion
Most of these images began life as traditional photographs. They have been given new life with a bit of digital tinkering.
Machines
Some machines are designed to be stylish, others simply to do a job. I try to show them in a different light, divorced from their natural purpose with a life of their own.
Aircraft
I've always been fascinated by military aircraft as both examples of the state of their technological art as well as functional sculpture.
Railroad
I grew up loving trains, admiring their power, speed, and grace. However, when it comes to photographing them, I am, as usual, drawn to the details. I'm blessed to have one of the country's premier railroad museums nearby, with a treasure of railroad equipment in conditions ranging from shiny and new to total disrepair. A gold mine for sure!
Vehicles
Vehicles are no doubt the most deliberately styled machines there are. Rather than photograph their innate beauty, I try to highlight evidence of the lives they've led as well as their interaction with their environment.
Nature
The natural world is a favorite subject for many photographers. I use a variety of approaches in order to, hopefully, present natural subjects in appealing and fascinating ways, which often rely on a certain visual intimacy. Also, one can't dismiss the presence of luck when working with living subjects.
Architecture & Buildings
There are many ways to photograph structures, ranging from straight documentary images to complete abstraction. I try to make my building pictures interesting in ways that bring them to life by enhancing, rather than echoing, their presence and visual character. This can be accomplished either in the camera, when processing the image, or both.
Building Elements
Windows and doors have long been a photographic staple. I, too, like to shoot these and other structural elements, then employ my post-processing skills to give them a personal touch.
Landscapes
Landscape photography may be the easiest to do, yet the most difficult to do really well. Photographers travel to the most picturesque places on Earth and return every day with stunning images. While landscape photography is not my specialty, I often try to return with something that captures the essence of wherever I happen to be.
People
I spent many years photographing product models and local celebrities. That sort of photography tends to bend the person to the purpose of the shot. Lately, I've become interested in a more documentary approach, illustrating the subject within their own realm. And then, there are the mannequins . . .
Asylum
Forest Haven is a former asylum for the mentally retarded, located near Laurel, Maryland. It housed 1,100 patients before being closed in 1991 and subsequently abandoned. There was a long history of brutality, exploitation and abuse at the place; and once inside, imagining what occurred within the deteriorating walls is powerful and visceral. These images are the beginning of a continuing project.
Fire!
I don't think of myself as a photo-journalist. But when a fire broke out just before dawn in one of two vehicles parked between houses in my neighborhood (damaging both homes), I saw the smoke and flames rising into the sky and hurried out to see what was happening, grabbing a camera on the way out. The images are presented in the order they were taken.
Cliché Verre Images
These images are not made with a camera. Think of them as Rorschach images on film. They're combinations of ink and paint, all applied by hand on cleared graphic arts film. More often than not, they're very tiny, smaller than a postage stamp. I used to print them optically, but now they're scanned and digitally printed. The Cliché Verre process dates back to the beginning days of photography. I credit my mentor, the late Jaromir (Jerry) Stephany for my awareness of this form; of which he was an acknowledged master.